Benches are not just for hallways! There are so many ways to put them to fabulous use &
to make a cool statement with.
Here are some inspirational ideas on this ever-so-versatile furniture piece.
The bench and chair combo makes an eclectic statment in this out-there dining room. Surely fun conversations to be had here!
Whether you have a "this old house" or not, the warm mix of antique and rustic pieces create a charming, let's-have-another-cup-of-tea ambiance.
When you have opted out of a footboard, placing a bench at the end of the bed gives you a finished look. It's also a perfect spot for putting extra pillows onto and for getting prettied up for the day.
Love this idea of combining floating shelves and a bench instead of a typical and expected bookshelf on this wall. The bench becomes multi-functional and puts the cool factor into this vignette.
Benches make great coffee tables. They are especially ideal in small spaces, and can become extra seating during party-time.
Not a a typical office space for sure!
Love the the combination of the rustic woods with sleek metals and modern chairs.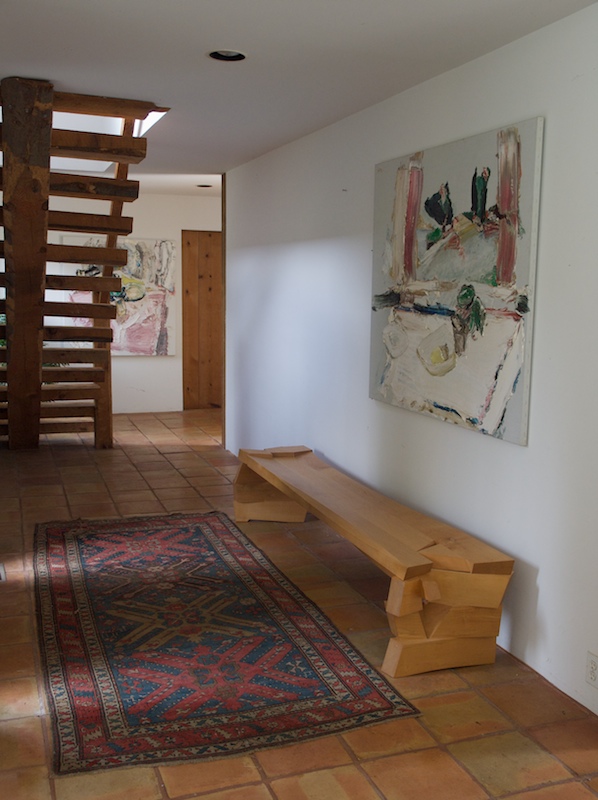 Every hallway needs a bench. Why should we have to tip over, hop on one foot, etc while we are putting our shoes on, when we could sit on a bench and gracefully get dressed?
If you have a sunroom or pool house, consider this rustic idea instead of wicker furniture.
------------------------------------------------------------------
We would love to see how you have used a bench in your decorating adventures. Send us your photos to
info@rousseaus.ca
!
If you don't have a bench, but you have been ispired, order one from us today.
48" bench $270
60" bench $300
72" bench $330
84" bench $360
Plus save an additional 15% on orders in stained finish untill April 30.